Fall Guys was introduced by Devolver Digital at the E3 conference in 2019. It was one of the most striking indie games of the E3 fair with its Nintendo-like graphics and cute character designs. After a long beta period, the game took its place on the shelves on August 3. The game, which attracted great attention in a short time, became one of the best games of the year.
Fall Guys is a battle-royale game. To win, you have to eliminate all your opponents and survive. In the game you play with 60 people, instead of narrowing the map, you encounter different map designs on a round basis. At the end of 4-6 rounds, the winner is determined.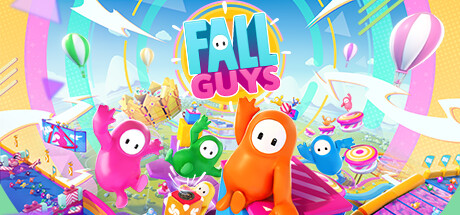 The game currently has a total of 24 different maps. These are gathered under 4 categories: race, survival, team and final round. In each category, you have to complete different missions to survive. Race category: you are trying to go faster than your competitors by passing through many different obstacles. Team category: the game divides you into random teams, sometimes two and sometimes three. And all the players of the team that completed the task on that map the worst are eliminated. As the name suggests, the survival category includes maps that want you to survive for a certain period of time. The final category includes three different rounds that you can only play in the final round and the winner is the champion.
Fall Guys In Game Currencies
Of course, when this is an online game, it is not surprising that "strange" currencies and the concept of "season" come into play. There is a seasonal logic in Fall Guys as well and you can reach level 40 at most this season. To level up, all you have to do is play games. Fall Guys gives you a certain amount of Kudos and Fame after each game, even if you are eliminated in the first round. While Fame's allow you to level up, you can buy cosmetics with Kudos. This can be a cosmetic outfit or designs that change the color of the falling man and give various patterns.

There is also a currency called Crown, along with Kudos. With Crown, you buy cosmetics just like in Kudos. However, as you can imagine, the cosmetics you can buy with Crown are much more "cool". Each time you level up, the game gives you different cosmetics or a certain amount of money. You can get the Crown by leveling up or winning a game.
Costumes and Other Cosmetics
The biggest factor that makes Fall Guys cute is of course the costumes. There are dozens of different costumes, but almost all of them are more beautiful than the other. Costumes variety is really great and you can see different types in every game. There are also costumes that include the themes of games such as Half Life and Hotline Miami.
The game has sold 2 million copies within 1 week since its release on Steam. Developers are focused on solving problems in the game. Number 1 problem is server problem due to intense interest. This game, which is sure to be the center of attention for a long time, is free to PlayStation Plus users throughout August.